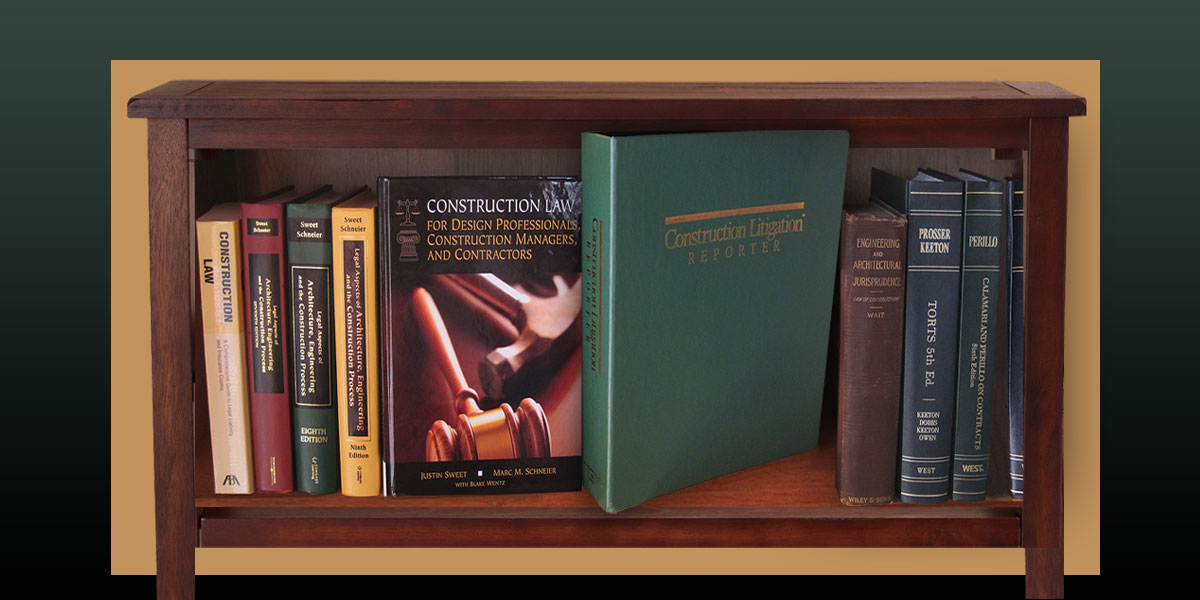 Consulting Services of Marc M. Schneier
Put more than three decades of construction law research, writing and teaching on your side by using the consulting services of Mr. Schneier.
Consulting services include
•  analysis and research on virtually any construction law topic;
•  confidential assessment of litigation strategy;
•  a primer on the relevant construction law issues for the general practitioner facing a   construction law case;
•  either a "first draft" or a "second look" at legal briefs;
•  all at affordable rates, with no charge for an initial discussion.
Mr. Schneier can provide any attorney–from the general practitioner to the construction law specialist–with that added edge needed over his or her competitors. Make sure your litigation theories and legal briefs are the best they can be by having Mr. Schneier make an independent evaluation of your client's case.
For a free, confidential initial consultation, contact Mr. Schneier at 610.642.9337 (EST) or email directly from the Contact page: mschneier@ verizon.net
For a review of Mr. Schneier's qualifications, access his Bio page.